Private Piano Lessons

To find out more about taking private piano lessons please click on this link to a website devoted to "how to take private piano lessons with Ellen Johansen".
https://ellenjohansenmusicstudio.mymusicstaff.com/Home
That was such a wonderful lesson! I am actually keeping my foot off the
pedal and I think the music sounds much more Schubertian. I realize I
have been addicted to the pedal for probably my whole life!.
You are an amazing teacher! - Comment made by 88-year-old Student of Ellen Johansen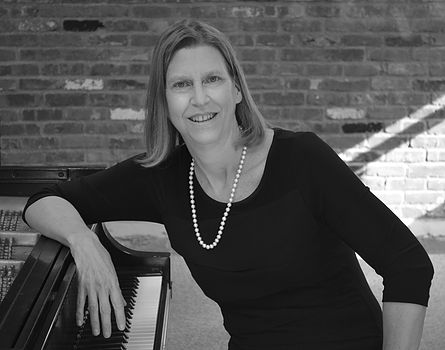 Ellen Johansen has taught piano to students for over 35 years. Her students have flourished in a vibrant, innovative program that develops the whole musician. Here mission to develop a love for music and a lifelong pursuit of piano study.
Students studying with Ellen will be offered music of all types, from classical to popular. Also, they will be opened to the joy of improvisation and composition. Theory and technique are cornerstones in the studio. Sight reading is a valuable skill that is taught weekly. Many of her students participate in the annual NYSSMA program. The studio also offers three piano parties each year.


Mrs. Johansen teaches adults who take private, weekly and bi-weekly piano lessons. The adults also come for beginning lessons, and with Ellen improve their playing as they explore the great classics of the piano literature.


To inquire about lessons, call Ellen directly at 631-324-9648.
To register for private piano lessons, click here.
The Ellen Johansen Music Studio is located at 8 Stratton Square, East Hampton, NY.
Group lessons are offered for children ages 7 - 9
Private lessons are offered for children 10 and up by interview only.
Private lessons are offered for adults.
I want to THANK YOU SO MUCH!! We appreciate all the education and history that you and Christopher have had together. I truly think the music that you have embedded in his DNA will give him a life time of enjoyment, satisfaction and enrichment; and, it will continue to light up his brain in all the things that he does. We are truly indebted to you in so many way. We are just grateful to have you as a mentoer, intelligence igniter, music theory disseminator, musician and friend.

-Karin Ritter, Mother of Christopher, who started Musikgarten when he was Two and now attends Northeaster University as studying Engineering and Music Technology




Thank you, Ellen,
for your angelic presence in Maddie's life~
She soars after being with you~
-Catharina, Mother Maddie, a teenager piano student