FAMILIES WELCOME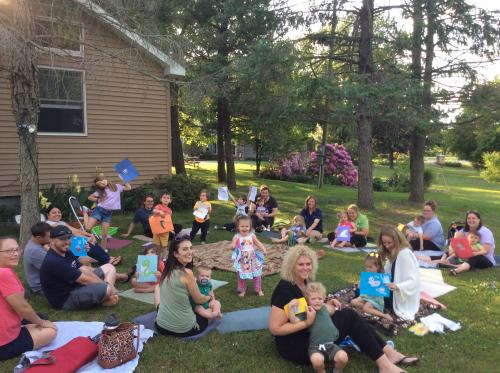 TO JOIN US
THE "stinkin" LINCOLN STUDIO
FALL 2023
BEGINNING WEEK OF
SEPTEMBER 25, 2023
THRU
OCTOBER 26, 2023
SESSION TWO BEGINS
NOV 2 - DEC. 7
START A LIFETIME OF MUSIC IN YOUR HOME AND WITH YOUR FAMILY
family discount available if
two or more in same class
If your family misses because of appointment or sick - you are welcome to do another class if need to make up one!!
Please use the following form to
register
both on same registration form if same class.
COME FOR THE MUSIC AND LEAVE WITH AN EDUCATION!
There is no registration fee - your payment in the Fall and Winter, Spring and Summerkamps is for materials and the class - CLASS-NO HIDDEN COSTS! - please see class description for the amount. You may mail payment in or bring to first class after contacting Miss Debbie Kee at 302-422-0222.
I will contact you after I receive your REGISTRATION THRU this website
THANK YOU
FOR REGISTERING FOR CLASS!
I LOOK FORWARD TO SINGING WITH YOUR FAMILY !


Please go to
class schedule PAGE
to

type in your day / time!!

you can pay
cash or check
first day of class!
thankyou