Our Teachers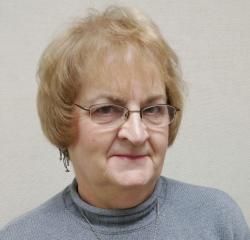 Rita Burghart

Rita Burghart, director and instructor, has a Bachelor of Sacred Music Degree with extensive experience in piano instruction and early childhood care. Training specific to early childhood includes: Musikgarten, Kindermusik, Dalcrose, Early Childhood Music and Movement. Rita is licensed with Musikgarten and has obtained ECMMA's highest certification. Rita is an active church musician.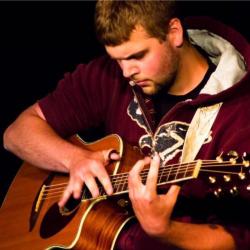 Robert Monaham


Robert Monahan, of South Lyon, Michigan, has had a life saturated with music since a young age. He has played piano for nearly eighteen years, beginning when he was seven years old with formal piano lessons, later taking those seven years of lessons and knowledge to continue teaching himself new techniques and songs, and then writing music and scores of his own. Throughout middle school and high school, Rob expanded his musical abilities and understanding by participating in his school choir groups, elite choral group, vocal jazz ensemble, AP music theory course, and independent studies. With his unique talent, Rob was selected to be the section leader of the choir ensemble for his four years in high school, also working as the student conductor during his senior year. To further hone in on his vocal skills, Rob took voice lessons throughout his high school career and performed in multiple ACDA conventions across the tristate area.

College however, is where Rob's talents truly began to form. While attending Northern Michigan University in Marquette, Michigan, Robert played piano in the Jazz Combo for two years, while also taking multiple music theory and jazz theory courses. Though piano and singing have played a large role in Robert's life, he would tell you that guitar is where his true passion lies. He began strumming chords when he was fifteen years old, and hasn't stopped since. Through dedication and hard work, Rob was able to teach himself how to play the guitar within just a few months, quickly falling in love with fingerstyle playing. And while he appreciates and enjoys countless styles of music, the majority of his influence and inspiration for both piano and guitar have come from jazz musicians such as Paul Desmond and Louis Armstrong.

Mr. Monahan's recent accomplishments include writing pieces for a production performed at Northern Michigan University, composing a score for a college senior recital, and writing music to be performed for an upcoming wedding. While he has managed to learn how to play multiple instruments, not limited to the piano, guitar, saxophone, electric bass, upright bass, violin, and cello, he has also become skilled in the area of sight singing and ear training, with over ten years of experience. With many challenges behind him, Robert still looks forward to the multiple musical conquests still to come. His most recent ambition is to continue expanding his skills as a fingerstyle guitarist, theorist, and musician.