Teacher Bio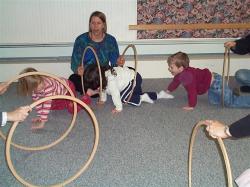 Ellen Johansen is a trained Musikgarten teacher and has taught all levels of the Musikgarten curriculum for over 20 years. Her earliest trainers were the authors, Lorna Heyge and Audrey Sillick, as well as Mary Louise Wilson and Jill Hannagan. She strongly supports the philosophy of starting music development through appropriate and fun musical activities in a classroom setting and expand these musical skills at home. "I believe that families today need a space like mine where they can learn how to incorporate music into every day of their lives." Her classroom setting is ideal for children. The studio is bright and cheery with large windows and carpeted floors. Two large Steinways stand to the side of a large enough open space where children and their families can dance and move and explore various instruments.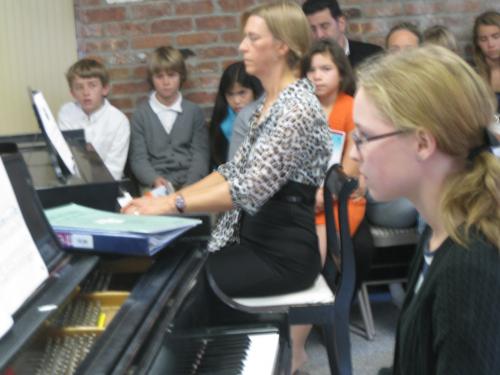 Ellen has also taught piano for over thirty-five years. She was trained to be a concert pianist at Juilliard, Hofstra University, and the Aaron Copland School of Music. Her teachers included Jennie Alessi, Kathrine Parker, and Blanche Abram. She continues to perform solo piano concerts and duet recitals with her duet partner, Marlene Markard, who is also a Musikgarten teacher on the East End. Ms. Johansen is widely valued for her piano accompanying skills and is sought after for many musical events on Long Island.


Mrs. Johansen is the level II Certification Chair for the Early Childhood Music and Movement Association and is a member of the Music Teachers National Association.

Below is a class Ellen taught of a group piano class.